At Prismatech, we proudly aim to introduce our products to an ever-expanding international market.
Therefore, the DJAZAGRO fair in Algeria was the perfect opportunity to show off to the world the Made-in-Italy quality and excellence that has always distinguished our plants.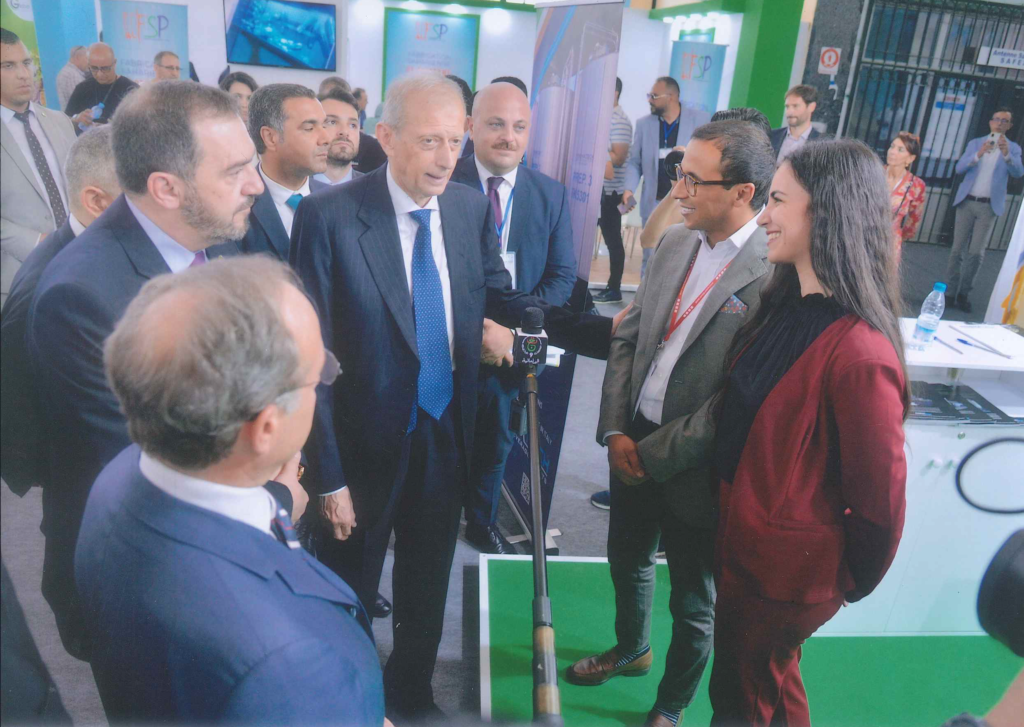 We have a long history of collaboration with food industries throughout North Africa and we are more determined than ever to consolidate our commercial ties in this growing market.
One of our most important and imponent projects, designed and engineered for the needs of the North African beverage market, is a CIP system (Clean-in-Place) recently installed in the Maghreb region.
A CIP unit is a crucial washing system of any food production line and it guarantees the hygiene and sanitation of the machines, thus ensuring a high-quality product that complies to the international sanitisation guidelines.
Prismatech CIP plants are designed and manufactured to meet each customer's needs. To provide an efficient and personalized service, we offer different types of Cleaning-in-Place system – automatic, semi-automatic and mobile unit – in different sizes according to the line capacity, and they may be composed of one or more sections, with single or multiple delivery lines, for individual or simultaneous washing cycles.
For instance, the Prismatech CIP in Morocco, with a total flow rate of 160,000 l/h, is a fully automatic four-section multiloop CIP system.
The controls of every phase of the clean in place process, the timing, and the disinfectant concentrations of the washing cycles as well, are easily managed from a PLC and a graphic HMI operator panel with the possibility to save up to 99 recipes. Automatic CIP plants have the possibility to monitor these data in remote assistance, which means an easier process management for the client and guarantees quick intervention in case of need in any part of the world.
Manufactured with the high-quality materials in compliance with the machine directives, the Prismatech CIP systems are designed for high energy and hydraulic efficiency.
Our great worldwide experience in design and manufacturing of water treatment and beverage plants, combined with constant research for new technologies and innovative solutions, makes us the perfect example of how tradition and innovation can perfectly work together to offer our clients the most updated, efficient, and high-quality machines.